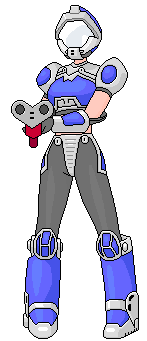 CRASH
QUAKE3
The instructor woman who fights on the first stage when you choose BOT match in QUAKE3. If you shoot a shotgun, she will fall exaggeratedly. According to the description, she was the instructor of DOOM army, before coming to the world of QUAKE3. Then, she is being covered with the helmet of DOOM army.

The double shotgun of a heart type fits her well.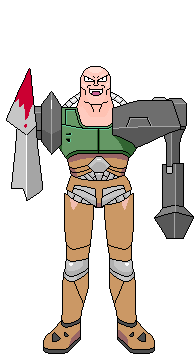 BERSERKER
QUAKE2
He is an enemy's cyborg fighter, and is somewhat stronger than an ordinary soldier. He does not have a gun, so his main arm is right spear. When he discovered you, he runs crying somewhat, and knocks with the right hand. The attack is very effective. He is the rush fighter who does not know retreat!

The meaning of his shout 'Te-shi-missa(?)' is not understood. The shout of Iron Maiden 'Choi-Pa(?)' is also uncanny.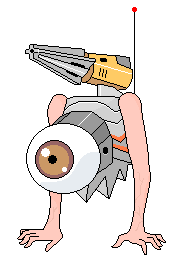 ORBB
QUAKE3
A strange living thing only with the body, and an eyeball and hands. But he is so strong at match play that I am surprised. It was troubled. An antenna is somewhat pretty...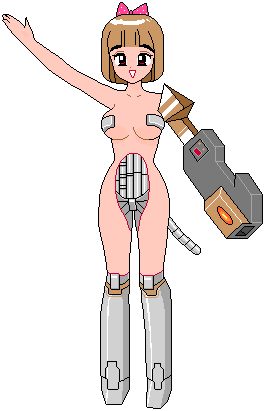 IRON MAIDEN
QUAKE2
She is the fearful woman, who has a rocket launcher and the body of machine. In fact, although she was a very fearful figure, I drew her prettily.